Death toll in Philippines from Typhoon Rai rises to 144: local officials******
The death toll from Typhoon Rai that battered the Philippines this week has climbed to at least 144, local officials said on Sunday.。
Bohol province in the central Philippines is the worst-hit with 72 deaths, while Negros Occidental reported 18, Cebu 16, Dinagat Islands 10, Southern Leyte six, among others.。
The number of deaths is likely to rise as local officials gather data from the field.。
The National Disaster Risk Reduction and Management Council (NDRRMC) has yet to update its death tally after saying on Saturday night it had received reports of 31 deaths in central and southern Philippines due to Rai.。
Communications are still down in typhoon-ravaged areas, making it difficult for the NDRRMC to contact its regional and provincial agencies.。
Bohol Governor Arthur Yap said his province has tallied 72 deaths as reports trickle in from the field.。
"Presently, communications are still down. The signal is intermittent," Yap said, adding that the central Philippine province is still without electricity. He said it might take up to three weeks to restore power in the province.。
Yap appealed to fuel suppliers to triple the deliveries of gasoline and fuel, saying the province is dependent on generator sets.。
He said the residents of some hardest-hit towns are asking for food and water. More chainsaws are also needed to clear fallen trees and debris. "Many of the smaller roads are still not passable," he added.。
On Sunday, the police posted a video about rescuing 26 people, including nine minors and nine elderly, trapped on a tree for hours in Negros Occidental province.。
President Rodrigo Duterte has ordered the speedy delivery of food, water, and necessary items such as tents and tarps to the typhoon victims after visiting the affected areas by aircraft.。
He also ordered the military and the Philippine Coast Guard to send boats and ships to augment the immediate delivery of needed supplies.。
The military will send medical teams onboard two Navy ships to augment the health personnel in Siargao and Dinagat Islands, Cabinet Secretary Karlo Nograles said.。
Typhoon Rai made landfall on the Siargao Island on Thursday afternoon. It was blowing maximum winds of 195 km per hour and with gusts of up to 240 km per hour when it slammed into the island in Surigao del Norte province.。
The typhoon swelled rivers and flooded low-lying areas while cutting through towns and villages in the central Philippines and the northern Mindanao in the southern part of the country.。
The NDRRMC said Rai affected more than 700,000 people in nine regions, caused power outages, damaged buildings and houses in these areas. The government is still assessing the typhoon's damage to crops and infrastructure.。
The Philippines is one of the most disaster-prone countries in the world, mainly due to its location along the Pacific Ring of Fire and Pacific typhoon belt. On average, this archipelagic country experiences 20 typhoons every year, some of which are intense and destructive.。
The World Bank said natural disasters have killed 33,000 Filipinos in the past 30 years, affecting 120 million people.。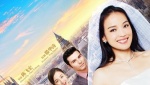 孙卓养母:生两个女儿被说难听话 期待能供他考完高校******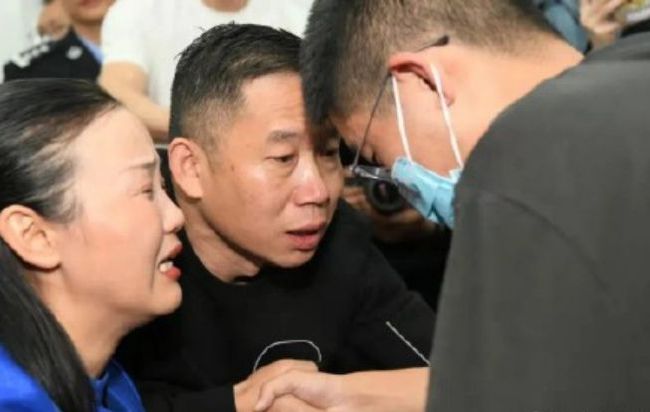 12月8日,孙海洋夫妻和儿子孙卓在湖北省家乡阖家团圆后,送孩子返回河南父母家再次念书。
据北青报短视频报导,孙卓养母接纳访谈还称乡村的嘴"尤其闹",由于她生两个女儿,隔壁邻居讲话很不好听。
她那时候想能领养一个就领养一个,不可以领养也没法。孙卓养母表明,那时候犯罪嫌疑人林某龙将孙卓送过来,称其父母离异。
孙卓养母详细介绍,附近隔壁邻居好朋友都不清楚孙卓的家世。一开始跟别人说是"我弟弟家小孩",之后孙卓和她的样子有一些类似,左邻右舍就认同了这些观点。
孙卓养母称,怕孙卓受影响,全村人基本上不清楚这件事情。此次去深圳寻亲,除开教师,没有人了解。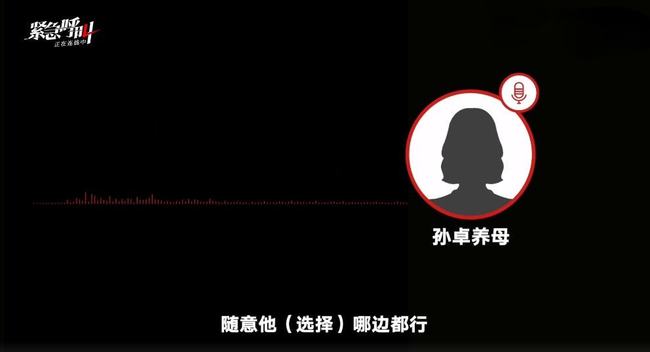 针对孙卓是不是挑选返回亲生父母家,养母表明重视他的意向"咱这活了一辈子就为了宝宝"。
养母表明假如孙卓的亲生父母使他回家,"我就没有什么超大建议"她期待供孙卓考完高校,随便他挑选哪儿都可以,并期待孙卓在河南学有所成。现阶段,犯罪嫌疑人吴某龙已被警方抓获归案,警方已按司法程序对孙卓爸爸妈妈采取有效对策。
【澳洲幸运10-官方网👉👉十年信誉大平台,点击进入👉👉 打造国内最专业最具信赖的彩票平台,为您提供澳洲幸运10-官方网用户登录全网最精准计划软件,APP下载登陆,强大的竞彩网上推荐!!】
Barca president Laporta highlights good relations with favorite to replace Koeman******
MADRID, Oct. 29 (Xinhua) -- FC Barcelona president Joan Laporta revealed on Friday that he has been in constant contact with Xavi Hernandez since he was re-elected to the club presidency in March.
Former Barca midfielder Xavi is the favorite to replace Ronald Koeman as first team coach in the wake of Koeman's sacking in the early hour of Thursday morning.
Although Xavi is currently coaching Al-Saad in Qatar, the 41-year-old has always been clear that his ambition is to one day coach the club where he helped establish a style of play.
"I have been talking with Xavi since the electoral campaign and contact has never been broken... They are private conversations between friends," commented Laporta, who was speaking at the presentation of Barca's B-team coach Sergi Barjuan as caretaker coach.
Laporta said he had "very good references from people who are very close" to Xavi. "I know what he thinks of the team we have and what he wants to do."
"I have always said that Xavi will train Barca one day. He is a person who lives for football, he belongs to Barca and he has it as a priority objective in his life. What I think is that I have a very good relationship with him and that he is surrounded by excellent people," said the Barca president.
Sergi will be in charge until Xavi (or someone else) takes over, with his first game at home to Alaves on Saturday night.
Barca will be without midfielder Pedri and forward Martin Braithwaite, while Ronald Araujo, Ansu Fati and Sergi Roberto are all doubts.
"I'm taking over at a difficult moment, but we are already working and it's easy to work with players like this," said Sergi, adding that he wouldn't try to make big changes to the team.
"We have to get the players going and we have to be united for tomorrow... The way we play won't change but, but maybe I will slightly alter some tactical concepts," said Sergi, who explained the side needed to "recover the idea of vertical football." Enditem
.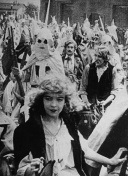 Putin, Biden disagree on key issues: Kremlin******
Russian President Vladimir Putin and US President Joe Biden have strong disagreements on important issues, Kremlin spokesman Dmitry Peskov said on Friday.。
During previous talks, Putin elaborated on Russia's national interests and "red lines," but Biden showed unwillingness to recognize them, Peskov told an interview on TV.。
While the presidents had "mutually respectful, constructive and very businesslike" conversations, they are not friends since they did not communicate much, he said.。
Putin and Biden held their first summit in Geneva of Switzerland in June and met via video link last week, achieving no breakthrough in mending bilateral ties.。
环中国自驾游集结赛暨九省(区)文化旅游推介会启动仪式在武夷山举办
1.德空军奔袭2万公里到亚太 向中国发出了什么信号?
2.退休5年落马,今年河北"首虎"被逮捕!老上司被指与人通奸
3.本田新CR-V或下月上市 配备适时四驱+7座
4.初秋搭配要美也要精致 推荐这4衣4裤